Soul Fire Farm

Soul Fire Farm is a family farm committed to dismantling the oppressive structures that misguide our food system.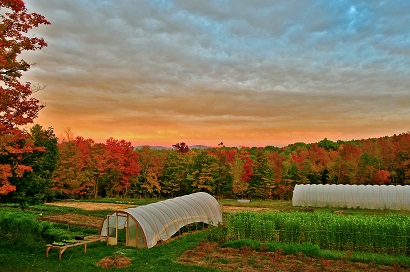 Soul Fire Farm is committed to ending racism and injustice in the food system. We raise life-giving food and act in solidarity with people marginalized by food apartheid. With deep reverence for the land and wisdom of our ancestors, we work to reclaim our collective right to belong to the earth and to have agency in the food system. We bring diverse communities together on this healing land to share skills on sustainable agriculture, natural building, spiritual activism, health and environmental justice. We are training the next generation of activist-farmers and strengthening the movements for food sovereignty and community self-determination.
MORE WAYS TO SUPPORT OUR WORK @ SOUL FIRE FARM!
STRATEGIC GOALS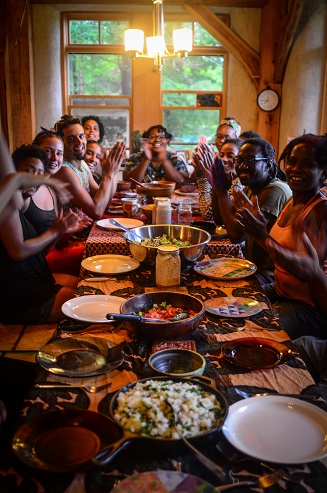 Train and empower aspiring Black, Latino, and Indigenous farmers so as to reverse the dangerously low percentage of farms being owned and operated by people of color and to increase the amount of good food being grown by and for marginalized people.

Train and empower young people to grow and prepare their own food,comfortably connect to the natural world, and learn organizing skills to correct injustice in their own communities. Support young people in shifting to healthier diets and more self-determination around their bodies and lives.

Provide alternative to incarceration, restorative justice training programs on the farm for court adjudicated youth  to interrupt the school-to-prison pipeline. Act in solidarity with people marginalized by mass incarceration by providing farm fresh food to the Victory Bus Project.

Train and empower activist groups

to understand the linkages between food sovereignty and their focus (environmental justice, community development, etc.) and offer concrete tools to increase their impact (strategic planning, oppression analysis, etc.)


Facilitate knowledge exchanges within and between grassroots farmers in Haiti and the US to advance global food sovereignty and develop sustainable and just strategies to feed the growing population and increase our collective capacity to resist corporate industrial agriculture, land grabbing, and policies that threaten the survival of our planet.

Provide weekly doorstep deliveries of in-season, farm fresh, naturally-grown food to 80 families living in food desert neighborhoods. Provide this produce at subsidized rates and accept SNAP so that no one is denied access to life-giving food due to their economic status.

Further develop a model of a just and sustainable farm that stewards biodiversity, captures carbon, pays its workers a living wage, uplifts community wholeness, dismantles racism, inhabits sustainable structures, and demonstrates financial solvency.
Follow soulfirefarm