Fall/Winter Offerings
In 2015, we will pause our Fall & Winter offerings in honor of Shmita, the Agricultural Sabbath.

Read here

to learn more about our Shmita plans. There will still be the opportunity to order individual products, including whole chickens, garlic, and herbs. We encourage you to continue to be involved in the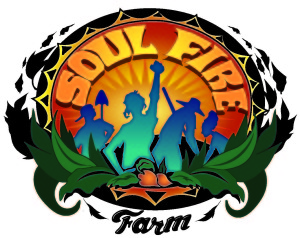 farm by joining our monthly community skills shares and helping us to raise the funds and resources that will enable us to achieve our ambitious food sovereignty goals.
***
FALL & WINTER OFFERINGS
This page used to be about eggs only.  But we have expanded this season and in addition to eggs and sprouts, we are offering fresh salad greens, spinach, and possilby Shiitake mushrooms, carrots, scallions and radishes.  Deliveries start this November and running through March of next year.  Use this sign up form to tell us what you want.  Space is limited, especially for some high demand items.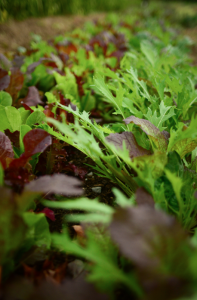 SALAD GREEN MIX
$12 per pound.
$7 per half pound
Contact for bulk order pricing.
Salad mix contains lettuce varieties and a mixture of mesculun greens.
TENDER SPINACH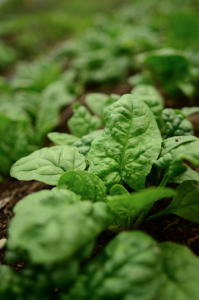 $12 per pound.
$7 per half pound
Contact for bulk order pricing.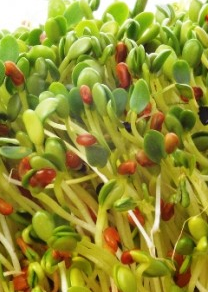 SPROUTS
Sprouts are on a sliding scale $4-6 per quart.
Sprout Mix options include (but aren't limited to)  zesty radish, french and green lentils, and mung bean sprouts.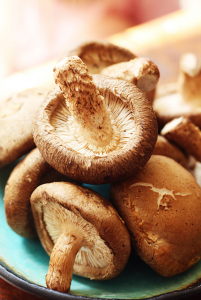 SHIITAKE MUSHROOMS
$15 per pound.
Limited availability, call to inquire.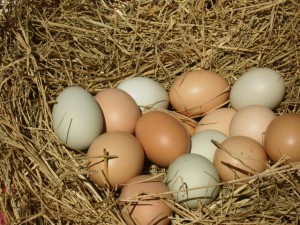 EGGS   Eggs are on a sliding scale $4-6 per dozen.
Fresh, pastured, natural eggs! Receive weekly egg deliveries directly from our farm. Our nutritious eggs are a mix of colors and come from a diverse flock. They are fed all natural grain as well as pasture seasonally. Even the mainstream medical establishment agrees that eggs are a very healthy food, rich in lean protein, iron, vitamins, minerals, and cartenoids to fight disease. Find a variety of egg recipes here.
DELIVERY
Eggs, sprouts, and/or produce is delivered to your doorstep in the Mansion, South End, and Arbor Hill neighborhoods of Albany, Downtown and North Troy, and a few local schools.  Or you can pick up on farm.  On the arranged day your order will be left on your stoop or porch and we ring the doorbell upon arrival.  Please leave a box or cooler out if you want additional protection. We recycle egg cartons, so please leave out clean, used, cardboard egg cartons for us to pick up.
HOW TO SIGN UP
Use this form here to select what you are interested in receiving from us.  We are first come, first serve. Wait for your invoice and then use PayPal or make a check payable to Soul Fire Farm and send to 1972 State Rte 2, Petersburgh NY, 12138.  Our farm to customer communication is generally by email so let us know if you need to receive information through a different medium. Thanks!
*We want you to be happy with your food. If your eggs arrive cracked or there is a mistake in your order, please let us know, and we are happy to replace the dozen at no cost to you.
Follow soulfirefarm