Meet the Farmers
Leah Penniman got her farming start as a teen with the Food Project in Boston, MA. She then worked with the Farm School caring for goats and teaching city kids where carrots come from. Leah also worked for and co-managed Many Hands Organic Farm in Barre, MA for several years, co-founded Youth Grow in Worcester, MA, and worked with farmers in Ghana, West Africa and Komye, Haiti. She is a full time high school science teacher and works hard on the farm in between. Her areas of leadership at Soul Fire include youth educational programming, international solidarity with Haitian farmers, food justice organizing, teaching aerial silk trapeze, and anything that involves heavy lifting, sweat, and soil.
Jonah Vitale-Wolff apprenticed at Live Power Farm in CA after working on farms throughout New Zealand, Spain, and Central America through the WWOOF program, and was hooked.  He returned to his northeast roots to build skills as a farmer in this particular climate by working over many seasons at Many Hands Organic Farm in Barre, MA. Jonah also coordinated the city-wide community gardens program in Worcester, MA with the Regional Environmental Council, and later collaborated with Leah to start  Youth GROW, making urban agriculture central to his understanding of the food system.
Soul Fire Farm is a project of Jonah and Leah's hearts – of family and relationships, and the profound ways in which the sacred connection to land creates a powerful vessel for social change and personal transformation, growth and healing. Jonah finds the open sky and bird song foundational for a good life, but not unless he can share it with friends and community. Jonah is also an accomplished timber framer, natural builder and educator with his former company Hudson Valley Natural Building.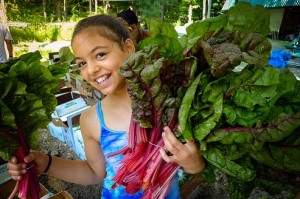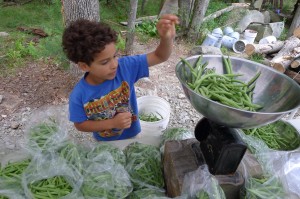 Neshima and Emet Vitale-Penniman got an early start with growing, assisting parents and friends with tending chickens, planting seeds, and cleaning garlic. The children excel at CSA packing with exceptional attention to detail, positive attitudes, and usually – singing. Neshima also brings her passion as a harpist to the farm, as well as her spirited ways of moving her body through gymnastics, aerial silks, and just playing around.  Emet is a student of traditional West African drumming, and regularly graces the sound waves of the farm with his poetry, singing, rhymes, and has been known to spontaneously break dance at the slightest sound of a beat.
Capers Rumph began to understand the profound need to connect with land while living in Los Angeles, CA. It was from that concrete launching pad that she set off around the world by bicycle, sailboat, and the sheer goodwill of humankind with the dual goals of reconnecting with the earth and understanding ways of living that have profoundly positive social and ecological impacts.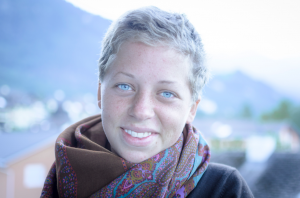 Though her background is in community development in conflict and post-conflict regions, that search led her again and again to farming. She sees ecological farming as an incredible bridge between global human rights issues and environmental protection. She came back to the United States to get great at farming in order to utilize those skills in post-conflict regions worldwide.
Her work at Soul Fire focuses largely around soil fertility management, chicken whispering, and food sovereignty activism. She is daily fulfilled using her body and mind to connect with the earth and communities here, and doesn't mind the added perk of All-You-Can-Eat salad greens.
Capers also shares her breath-taking photography and writes a blog called the Opposite of War.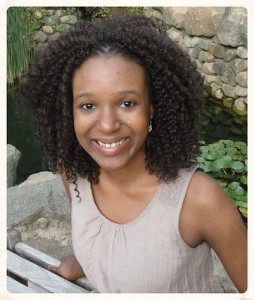 Melissa Elie is our wonderful apprentice. She graduated from Oberlin in 2012, where she was president of the Students of Caribbean Ancestry group. She has experience with sustainable growing in Costa Rica and a women's shelter in Brooklyn. Melissa hopes to learn skills to start her own small scale farm one day. She also loves running, music, and cooking Trinidadian food – so she's already part of the family. From here she heads to Peace Corps in Gambia.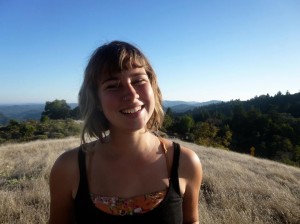 Lissa Vanderbeck had her hands in the soil from a young age, helping out at the Pougkeepsie Farm Project as a child.  She first began putting food and activism together in college while studying food systems and working on farms during the summer. She began to recognize the oppression that takes place in the food system and the connection between justice in the food system and other movements for justice. She just moved back from Oakland, California where she worked at a food and economic justice organization called People's Grocery. She is thrilled to be back home in the Hudson Valley and involved in stewardship of the land, coming together in community around healthy food, making connections with so many other realms of community work, and the soul that flows through it all. She loves to dance, be outside, laugh, and plays well in the dirt and with others!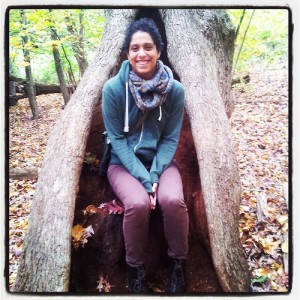 Crysbel "Mariposa" Tejada is an Afro-Dominican/Caribbean Queer. She was a full time volunteer with Tar Sands Blockade and Great Plains Tar Sands Resistance, where she fought alongside communities against the Keystone XL pipeline and tar sands extraction. What guides her the most is her love for the land, water, people, and all beings. She is interested in food justice/sovereignty and how it interrelates to various issues in her community (health, food access, culture, etc.) and how growing food today relates to the African Diaspora. She believes that growing food and relating it to language, culture and our peoples story, can be a way to reconnect to our ancestors.
Follow soulfirefarm